The purpose of the Central Maryland Development Review website is to provide geographic visualization of development projects and track them as they go through the review process. The points on the interactive map represent the status of the project at the time of any public hearing for which approval is required in order to obtain a building permit.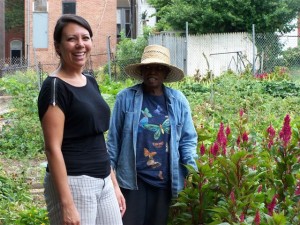 Beginning September 2012, BNIA-JFI began to create an interactive resource tool for community gardens and open spaces in an effort to timely monitoring and coordinate activities to strengthen the relationship between improving urban waters and community revitalization.  This resource should be useful for leveraging community-based funding, policy development and advocacy.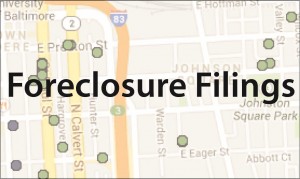 This website contains data and maps for Baltimore City residential foreclosure filings and ratified sales. The Baltimore Neighborhood Indicators Alliance collects, charts and maps the data, in addition to maintaining the site, with support from the Baltimore Homeownership Preservation Coalition. All data is public information and available from the Maryland Judiciary Case Search and Maryland State Data Center. This website does not include data on tax foreclosures.